Welcoming the Operations Manager at Uniphar Logistics, Brian Pitchford
July, 25 2023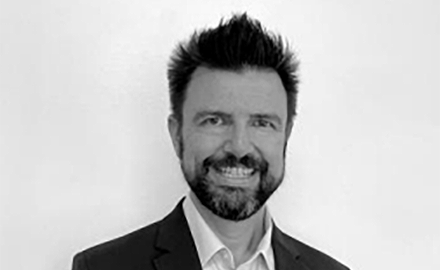 Join us in celebrating Brian Pitchford, as Uniphar Logistics' outstanding Operations Manager with 25 years of diverse industry experience. Brian ensures seamless operations, drives growth, and enhances customer satisfaction at our Third-Party Logistics facility just minutes outside Research Triangle Park and RDU Airport. His analytical mindset, strategic vision, and strong leadership propel our operations forward. 
Brian has a proven track record of optimizing processes, delivering exceptional results, and managing complex projects from his years working in manufacturing. He leverages global experience in logistics, supply chain, materials management, and process improvement to challenge the status quo and drive operational excellence.
Managing Director, Rick Hughes Commented, "Brian's in-depth experience in manufacturing made him a standout fit to lead our team with operations excellence.  What better way to excel with our clients is to understand their needs and requirements so, bringing in experience from manufacturing will increase our performance for our manufactures."
With comprehensive industry knowledge, including medical devices with Micell Technologies and pharmaceutical robotics with Parata Systems (recently purchased by BD), Brian brings valuable experience to our organization. He holds a Lean Six Sigma Green Belt certification, is an APICS member, and is a proud graduate of NC State University. 
Beyond work, Brian prioritizes family and enjoys attending his children's track meets, movie nights, and dinners with his wife, Pamela. Connect with Brian and help us welcome him to our organization. Together, we'll surpass expectations and set new standards of operational excellence!" 
About Uniphar Logistics: We are a part of the Uniphar Group, a €2.1 billion global life science and pharmaceutical distribution company that has established a state-of-the-art pharma-grade 3PL warehouse facility in Raleigh, North Carolina. Our brand-new East Coast Hub will serve Uniphar's global life science clients and North American manufacturer, reaching 70% of the population within two days by ground. The facility offers temperature-controlled storage, including cold chain capabilities, and will provide first-class warehousing, logistics, and support services for the life science industry. 
Facility Highlights: 
Temperature Controlled
ISO 13485 Certified
Service & Repair 
24/7 Temperature Monitoring
Kitting
Returns and Reverse Logistics Management
Value-Added Services (VAS)
Re-Labeling
Customer Service
Web Order Entry
Advanced Inventory Management
eAdvanced Shipping Notice
EDI/API Integration
36 ft ceilings
Back-up generator
Join us as we embark on this exciting journey and redefine operational excellence! 
Press Contact: Peyton Kelly
pkelly@unipharlogistics.com